Foxridge Collegiate Apartment Homes
Foxridge Collegiate Apartment Homes...Smart Collegiate Living!
May Hethwood Renewal Notice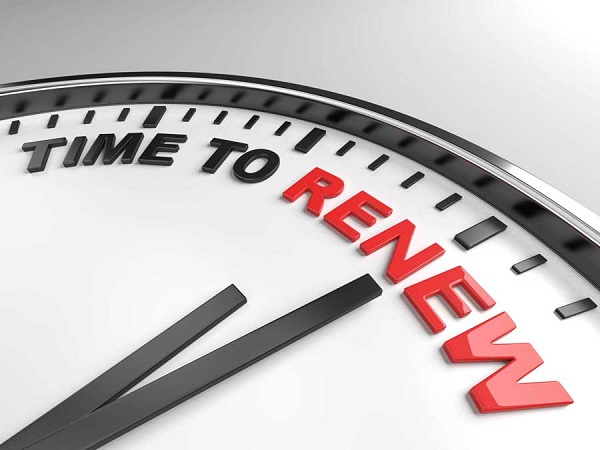 Thank you for your residency in the Hethwood Community! We are excited to have the opportunity to serve you for another year. If your lease ends during September, your renewal deadline is quickly approaching so return your renewal notice. A fully signed renewal lease is due 120 days prior to your lease end date! Please contact the Welcome Center by phone or email, or stop by during office hours if you have any questions regarding your apartment home or lease options.
SAVE on moving costs and lock in your renewal rate by renewing your lease today!!
May Extermination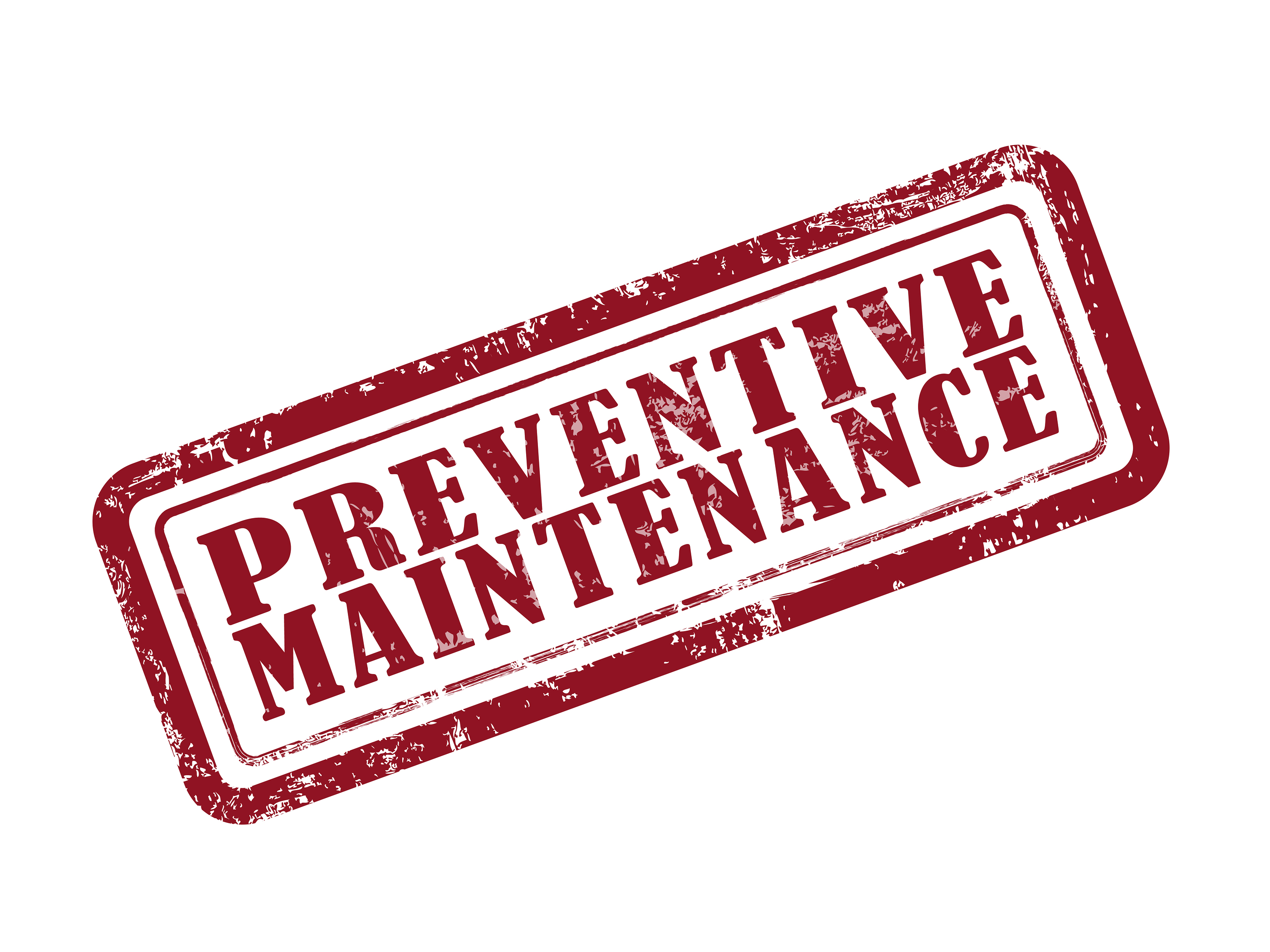 Thursday, May 2: 100-900
Monday, May 6: 1000-1900
Thursday, May 9: 2000-2700
Monday, May 13: 2800 3600
Thursday, May 16: 3700-4500
Monday, May 20: 4600-5500
Thursday, May 23: 5600-6300
Monday, May 28: 6400-7200


May Out and About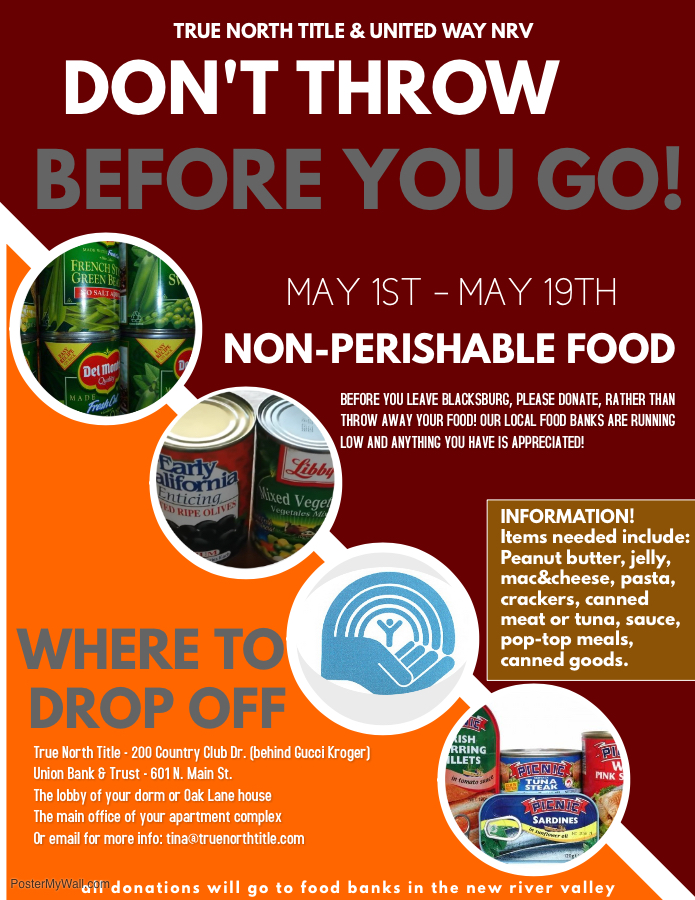 Tots: FREE Side Item! Get an Extra FREE side item with your DINE-IN order. Not valid with any other offers or coupons. Expries 5/31/2019.
Don't throw before you go! True Noth Title and United Way of the NRV are asking for your help beginning May 1st - May 19th. Before you leave blacksburg, please donate, rather than throw away your food! Our food banks need food to feed area residents and anything you have is appreciated! Where to drop off your Non-Perishable Food Items: True North Title (200 Country Club Drive), Union Bank and Tust (601 North Main Street) or at the Welcome Center!


Our Fan Page is For You!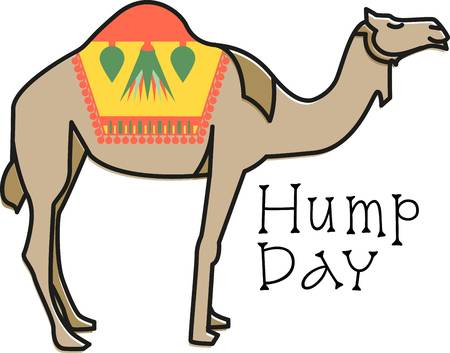 Check out our Facebook Fan Page Foxridge Apartment Homes every Wednesday! You don't want to miss out to be a Hump Day winner! Be sure to check out our Fan Page on May 30th for a Kick Off Pool Season event! While Supplies last!


Huntsman Pool

Pool Pin Registration:
Monday and Tuesday, May 13th & 14th from 5:45 - 7:45 PM at the Huntsman Clubhouse.
1. Persons 16 years or younger that do not have a picture ID or Driver's License. One adult per household should come by, fill out registration forms and pick up the children's pool pins. Initial pins are free; however, replacement for lost pool pins will cost $2.00, which is nonrefundable. Children will be required to wear pins at all times while using our aquatic facilities.
2. Adults that do not have a picture ID. Please note that a picture ID may be obtained from the Virginia DMV. A list of residents will be kept at the pool gate. Adults older than 16 years are required to show ID to enter the pool.
3. Residents may also obtain a pool pin at the pool during normal hours if they are not able to attend the pool pin registration night.
Pool Hours (Opens May 25th):
Monday - Friday: 10:00 AM - 8:00 PM
Saturday: 12:00 PM - 8:00 PM
Sunday: 12:00 PM - 6:00 PM
*Please remember that the above listed dates are subject to change depending on lifeguard availability and the weather.
*Please note: As we start the swimming season, we may be working on an abbreviated schedule (during the weekdays) until all of our lifeguards are out of college and high school. Rest assured we will open the pool as much as possible. Please feel free to call the
For all swimming pool policies and information, including Swim lesson and Hethwood Hurricane Swim Team information, please go to http://www.hethwoodfoundation.com/pool.htm.
Check Out Rent Cafe


Through Rent Cafe, residents can submit payments online or set up Automatic Payments, which pull between 12 and 7 am on a set date. If you live in buildings 100 - 11600, please use Foxridge Living to log onto your account. If you live in buildings 11700 - 14600, please use Hethwood Living to log onto your account. If you do have Automatic Payments set, please check your end date - payments will no longer process after the date provided. The end date field cannot be left blank. If you renewed your lease, please update your payment end date and the payment amount to what is outlined on your renewal lease. If you are moving out soon, please update your end date to the date your lease ends.
Your Opinion Matters!
Your opinion matters. We are grateful to have you as a resident and want to make sure we are living up to your expectations. Let your voice be heard by completing a short servey that will be emailed to you from our partner J Turner Research. You will only be surveyed twice per year, and you will automatically be entered in a drawing to win $500.


Career Opportunities
We are currently hiring Full-Time and Part-Time positions here at Foxridge and Hethwood Apartment Homes. Apply at www.HHHunt.com.


Events
The Huntsman Pool Opens Today! Weather permitting.
---
Popsicles by the Pool
Saturday, May 25th starting at 2 PM at the Huntsman Pool.
Stop by for a refreshing popsicle!
While Supplies Last
---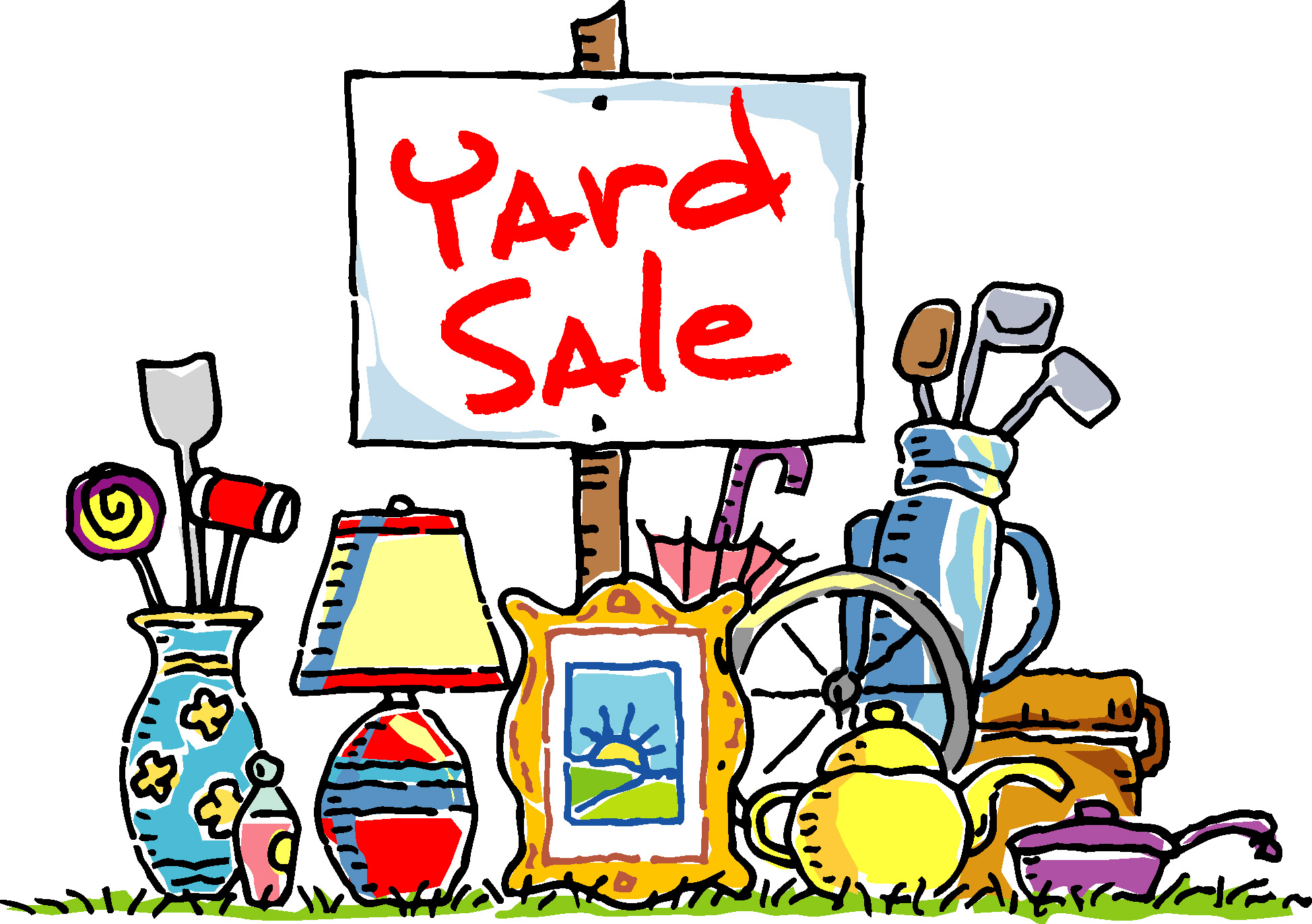 Yard Sale
Saturday, May 25th from 9:00 AM - 12:00 PM at Food Lion Lawn
Register to sell your items on the lawn by calling 540-552-5252 by Thursday, May 23rd.
---
Do you need a roommate to fill your apartment? Are you looking for a room in an apartment? If so, post your name and email and/or phone number with a brief description of what you're looking for. Feel free to contact the posts below, to see if you are a good match! Once you have found a roommate, please email the office to let us know that this posting is no longer active and the office will remove your post. Example: Hi my name is Emily I have a three bedroom apartment home and we're looking for one more roommate! The rent would be $xxx and you would move in on xx/xx/xx. It's a third floor apartment with excellent access to the bus stops. Please give send me an email at [email protected] or call me at xxx-xxx-xxx?

(0 comments)

Rebecca Darling

|

April 24, 2019

(0 comments)